We are Ron and Tonia Woolever, a resource for relationship. Our work is to help people relate to God and to each other in satisfying, intimate and healthy ways.
We are Christian speakers, Bible teachers, counselors and mentors with over 30 years of experience in coming alongside churches, pastors and their leaders, married couples and individuals who want to better learn how to relate to Father, Son and Holy Spirit; faithfully love a spouse; or develop healthy community in your church.
As living witnesses to God's power to heal broken relationships and wounded souls, we have a passion to teach believers about Covenant, the Biblical pattern first revealed in God's heart for mankind to live in committed, righteous relationship. We have a passion for this work because we have seen firsthand how many are robbed of abundant life through lack of understanding God's covenant heart and ways. We offer this and other topics (outlined below) in these formats:
Church or community seminars that are refreshingly practical and thoroughly Biblical.
Speakers for your men's, women's or community conference or event.
Bible Studies.
Retreats for men, women, couples and ministry leaders.
Great learning resources in books, CD and DVD.
Counseling and mentoring. We especially love to help pastors and their families or anyone in Christian ministry.
---
What We Teach
We primarily teach and mentor the Body of Christ in knowing Father, Son and Holy Spirit according to the promises of God in the New Covenant of Christ. This covenant is described in the New Testament and prophetically promised in the Old Testament.
According to Hebrews 8:10-12, salvation through Christ is actually a covenant relationship that brings us into an intimate union with the Lord. In this relationship we can all know and be taught by God, and promised that our sins will be forgiven. Furthermore, the concepts of covenant are the ways of God for faithful righteous relationship to Him and others. We present these concepts through seminars and classes such as: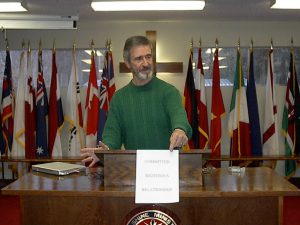 We also work within the Body of Christ in local churches in the ministries of prayer, intercession, prophetic expression and healing; and work alongside other ministries as the Lord gives opportunity, such as mission trips to foreign countries.
---
Ministry for Men – Leadership Training
Ron meets with individual men every week for mentoring or accountability. If you are in need of a mentor, or want to be a mentor to others, email Ron for more information on how to get started.
Ron works with church and other ministry leaders to train them in ministerial ethics, administration and developing spiritual gifts. Ron is both a resource and has a wealth of resources to offer, especially in helping to establish the five-fold leadership model.
Ron has an excellent seminar on Grace: God's Ability for Life & Ministry, presented in 4 to 6 sessions.
---
Ministry for Women
Tonia is available to speak at your women's event, conference or retreat. Her seminar, What Kind Of Woman Will I Be? is an excellent topic for women's events. Tonia has produced and conducted dozens of women's retreats and can also help you plan an event tailored for your specific group. Send her an email to inquire.
Tonia's book The Woman God Designed, is a great weekly study for groups of any size.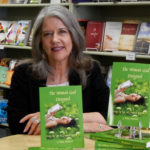 The study can encompass 12 to 20 weeks of study. Contact our office to inquire about quantity discounts. A GroupLeader's Guide is available in the Shammah Store.
---
Local Ministry
Ron and Tonia do counseling and prayer ministry for individuals and married couples to help them find healing and wholeness, greater intimacy with the Lord, overcome life-robbing habits and attitudes, and offer relationship tools.
As a service to the Lord and the community they do not charge for counseling, though donations to their ministry work are accepted with appreciation.
Contact Shammah Ministries to make an appointment for counseling.
---
WHAT DOES "SHAMMAH" MEAN?
We are often asked about the name of our ministry. "Shammah" is one of the Jehovah names of God in Hebrew, found in Ezekiel 48:35. It means "The Lord is Present."
---
About Our Products
If you want to read about the teaching resources we offer, click on the Product Catalog tab. You can view the products in list or click on the individual item to read about it in detail. When you want to place an order, click on the Shammah Store tab.
---