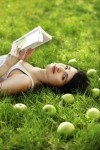 What Kind of Woman Will I Be? CD Set
$20.00
This set contains 4 sessions of material Tonia often shares at women's events. Tonia helps women to dismantle the victim spirit that many women accept too easily, by reminding them that while they cannot change the circumstances and people in their lives, they can always choose what kind of woman they want to be — and invites them to choose God's pattern for them, a pattern that is lovely, life-giving and liberating!
4 Women's Event Sessions featuring material from Tonia's book

The Woman God Designed

.
4-CD set By Tonia Woolever
I Will Be Loved
I Will Be Satisfied
I Will Be A Lover
I Will Be Liberated