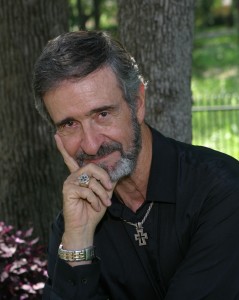 After 20 years as a pastor, teacher and counselor, Ron answered the call to be a missionary to the believing church. His primary calling is to reveal the heart of God and his kingdom through teaching God's principles of Covenant relationship.
Ron's theology is: "Jesus died to bring us into a covenant life with God here on this earth. Jesus wasn't powerful on earth because he was the Son of God. Rather, he demonstrated for us the life that is possible here and now as a human being filled with the Spirit of God, through faithful relationship."
You can't put Ron in a theological box, a fact which has enabled him to have worked with every denominational and non-denominational group that follows Jesus Christ. Ron's prophetic anointing and his practical teaching style challenges every believer to be all they are called to be in Christ.
He wants believers to know Jesus in everyday life and be able to apply knowledge in practical ways to the real issues of life. Towards that goal he publishes a weekly article by himself or others in Ron's 'Ritings.
Ron's passion is to mentor men and offer his experience and resources to those doing the work of the ministry. Together with his wife Tonia he is the author of Can I Really Hear God?
Whether you call it discipling, life coaching or mentoring, Ron works one-on-one with men who want to grow in their walk with God. With the advent of computers and web cameras, he even works long distance with men in the U.S. and overseas via Skype, a free program for text, audio and video chat.
If you would like to schedule Ron to speak at your next men's or leadership event, or contact him regarding mentoring or counseling, write him at ron@shammah.org.