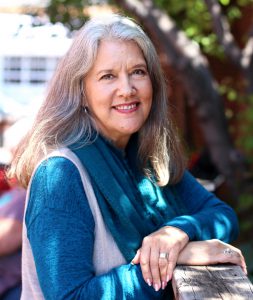 After several weeks of teaching her course The Woman God Designed to a class at the local pregnancy help center, Tonia received her favorite complement, from a 19-year-old unwed mother:
"I never cared much about that religion stuff, but I want to know the Jesus you know."
Whether mentoring a woman over coffee at home in Texas, presenting seminars, or in intimate retreat with women in a Michigan forest, Tonia testifies of and teaches others how to build a personal relationship with God that is Biblical, transformative, satisfying, and fruitful. "Knowing God," she says, "is our calling in Christ and the key all genuine joy, peace, wisdom and strength promised in Scripture. We can't produce these by faith; they are the natural result of sharing life with God."
As a speaker and writer, Tonia is reaching for the audience who has been taught more about God than how to truly know God, in order to teach them:
Why they can and must know God in the New Covenant of Christ
How to perceive and respond to the Holy Spirit in daily life
How to enter God's rest, where He satisfies His creation
Tonia wants to help people move from unsatisfying Christianity-as-usual into a deeply satisfying friendship with God. Towards that goal she writes a blog about sharing life with God called Spirit Life, which is found on Tonia's author website, www.toniawoolever.com.
Tonia and her husband Dr. Ron Woolever established Shammah Ministries in 1994 to help people develop great relationships with God and others. Through this ministry they have worked with with churches and believers of all streams, teaching seminars like Covenant: God's Pattern For Righteous Relationship and Spirit Life: Walking With the Lord In Abundant Life," on how to share life with the Holy Spirit — knowing Him and being guided by His personal counsel.
For many years she has been a speaker at Christian women's events, both in the U.S. and in Zambia and Ukraine. One of Tonia's favorite formats is the women's retreat, and over the years she has written, hosted and presented dozens of them, primarily on one of her two favorite topics, Entering God's Rest, and What Kind of Woman Will I Be? Tonia became an ordained minister in 1997.
Tonia is the author of several books. Her first, originally published in 1995 (and later revised) is entitled "The Woman God Designed: Living the Life He Longs to Give." It is an excellent women's resource for personal or group study.
Tonia writes and publishes a book series called "ScribeLife" to help Christians develop authentic and satisfying life with God. The titles include:
Tonia plans to write at least three more books for this series.
At home base Tonia spends her days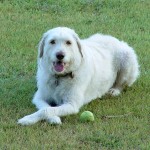 counseling, mentoring, teaching and writing — that is when she isn't puttering in her beloved garden. She is also a bit of a foodie, loves a good movie with popcorn and walking the beach early in the morning. Tonia and Ron share life near a great beach in South Texas with their delightful Labradoodle, Dude.
If you are planning a retreat or need an engaging, inspiring and powerful keynote speaker for your next event, you can contact Tonia here.