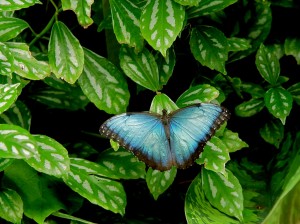 " I am the resurrection and the life; he who believes in Me will live even if he dies, and everyone who lives and believes in Me will never die. Do you believe this?"
So spoke Jesus to Mary in the moments before he raised his beloved Lazarus from the dead. This entire story recorded in John chapter 11 is an occasion of both the greatest demonstration of Jesus' power through the Holy Spirit and the depth of His human experience.
Jesus plainly established elsewhere that his decision to stay away, allowing Lazarus to die, would have been in obedience to his Father. He had to have known his beloved friends Mary and Martha would be very grieved, yet when speaking to his disciples ahead of the journey, we detect little grief in his words. But that all changes when he comes face-to-face with Mary and Martha and their grief. Now Jesus is "deeply moved in spirit and troubled;" he weeps as he approaches the tomb where Lazarus lay… even after uttering the [above] words to Mary affirming his power over death, even knowing Lazarus will live again shortly and that their grief will turn to joy. Jesus does not look away from their grief, he does not blow it off in a cavalier affirmation of faith, he enters into it with them.
In the human experience, knowing from a distance that an act or event will hurt another has much less impact than personally witnessing their suffering. In this moment Jesus was consumed with compassion for those who had been caused to suffer for a little while in order for the glory of God the Father and the Son to be revealed.
There are many ways to die. Aside from the death of the body, there is death to hope and dreams that comes from profound disappointment in life; there can be a crushing of the spirit by those we love and expect to love us; there is often death to the soul's self-life when yielding to the will of God results in not having what we deeply desire or need.
Mary needed her beloved Jesus to come and heal her brother. He stayed away. Lazarus needed healing, and died. Thomas and the other disciples died to their need to be safe when they followed Jesus back to the place where the Jews wanted to stone Him [verse 16: "Let us also go, that we may die with him."] Jesus died to his need to run to Lazarus' rescue; He definitely died to the need to maintain the good opinion of those he loved by hanging back and allowing them to suffer.
In all these things, Jesus experienced the depths of being human, and when faced with the overwhelming grief and disappointment of Mary, he was troubled to the point of weeping; he entered into and shared her grief. He knew he would be raising Lazarus to life again shortly, so that was not the issue. The issue was that in a moment when God wanted to reveal His awesome power and glory, to show the world that this Son of Man was indeed the Son of God who had power over death, he had to let death come for a little while, to settle in upon their hearts, in order that the glory of death being overcome and overthrown would be full. In short, at times we will taste death on the way to God's glory being revealed in and around us.
I write to you of these things to make two points. First, let us not shy away from those who grieve, but be willing to enter into their grieving with all compassion. The Lord who gives life lives within us and wants to touch them. Second, let us not be afraid to die. If we die in some way large or small in body, soul or spirit, whether at the hands of people or circumstances or our own foolish ways or in obedience to God's will — we who have entered into the covenant of Christ can rest in our little tombs briefly while trusting in the One who understands our grief, AND who has the power to resurrect us into life anew.
" I am the resurrection and the life; he who believes in Me will live even if he dies, and everyone who lives and believes in Me will never die. Do you believe this?"
Knowing Him together with you, Tonia