God's Pattern for Righteous Relationship
Every born-again believer has entered into the new covenant of Jesus, yet still too few live in the fullness of its privileges or requirements. While every Christian is saved from death and going to heaven, only a covenant-engaged believer can fully participate in the life Jesus died to give us.
The great promise of the new covenant is "They will all know me, from the least of them to the greatest," therefore we learn in covenant that believers can and must personally hear the voice of God.
Covenant describes the culture of God's kingdom, and the heart of the king who rules it. It establishes confidence in the absolute faithfulness of God and teaches us how to be God's faithful friend.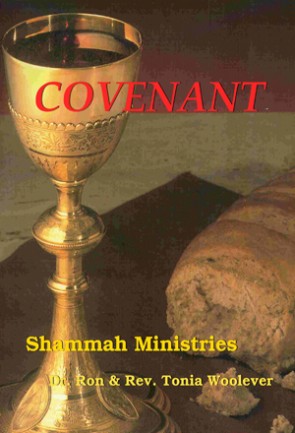 Covenant explains why the world is broken and why "Christianity as usual" neither heals nor draws the world to the Lord. Only through a study of Covenant can one fully understand Jesus' statement, "I am in my Father, and you are in me, and I am in you." (John 14:20)
Covenant enables you to relax into God's love and teaches you how to love others as He loves you, identifying the true keys to the kingdom culture of unfailing love and abundant life in Christ. It will forever change how you view your relationship with God, your spouse, your community, and the Body of Christ.
This Covenant study is presented in six sessions:
Introduction & Historic Patterns of Covenant Making
Biblical Trail of God's Covenants With Man
How Jesus Fulfilled Every Step in His New Covenant
Our Rights and Obligations in the New Covenant
The Marriage Covenant
The Covenant Heart
You can contact us to learn more and to book a seminar for your community or church group, or order Covenant on CD in English or Spanish, or on DVD, from the Shammah Store.
Listen to a 22-minute sampler of this Seminar.