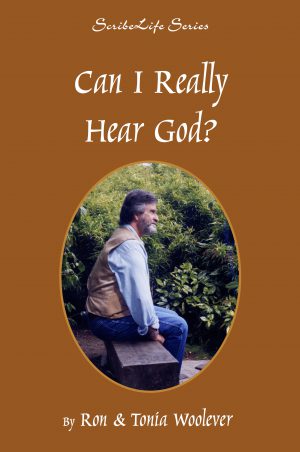 Ron & Tonia Woolever
Hearing God's voice is the privilege and faithful response of every born-again child of God, and the key to enjoying the greatest promises in the Bible. The belief that we can know God's voice permeates everything Ron and Tonia teach.
The New Covenant promises in Hebrews 8:10-12 that Christians will be personally taught by God! The fulfillment of all these promises depends upon a personal, interactive, communicating relationship with God.
Experience the Lord's unfailing love, guidance and comfort.
Find abundant life as sons and daughters of God who learn to walk in His character, fruitfulness and power.
Only through communicating with God can Christians effectively fulfill the purpose they were created for — to know their God, walk with Him in an obedient and fruitful lifestyle, and reveal Him in truth to a world that needs Him. This book explains:
Why we need to hear God's voice
The Biblical evidence that we can
The practical steps to developing "ears that hear," and
Hindrances to hearing God.
Paperback, 112 pages. $12.00. Shipped free.
Book 2 in the ScribeLife Series
Available in the Shammah Store, at major bookstores, or at the Shammah Ministries Store on Amazon.
Also available as a Kindle eBook on Amazon.com for $5.99.
This teaching is available for presentation at your church in one to three sessions, or as a CD single, and is part of the Spirit Life CD set.
---
Table of Contents
Why Is It Hard To Pray?
Can I Really Hear God?
My Sheep Listen To My Voice
The Difference Between God's Word and God's Word
Abundant Life Comes From Personally Hearing God
The Wonderful Counselor
The Thoughts of God Are A Treasure
Learning To Hear His Voice
Appendix: Guidelines for Talking With God
Appendix: Hindrances to Hearing God
Appendix: Hindrances to Answered Prayer