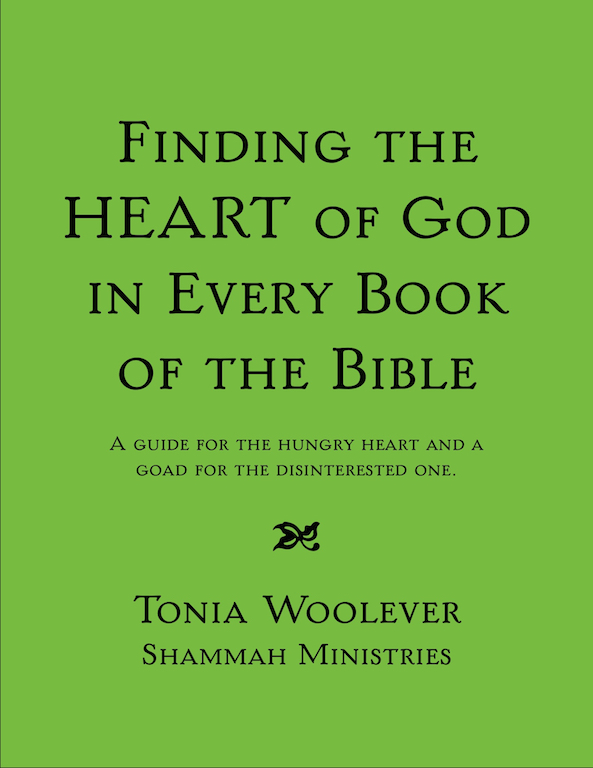 Subtitle: A Guide For the Hungry Heart and A Goad for the Disinterested One
Tonia wants everyone to read their Bible! After years of hearing excuses — "It's too hard!" — "I don't understand it!" — "It's boring!" — Tonia put together a study guide to motivate readers. After all, she says, the whole point of reading the Bible is to discover the heart of God. Tonia believes the heart of God is revealed in every book of the Bible. It is like a portrait of God, and those who only read the same little bits over and over again — like the 23rd Psalm and the Gospels — never learn to know God as they can, and as He desires. There is treasure on every page, and Tonia wrote this guide to help students learn to look for them. This study guide is perfect when you wonder what on earth the book of Nahum could possibly say that is relevant for your life today.
This is a companion book to keep next to your Bible. The format is a brief commentary on each book of the Bible that gives context and connection to the rest of Scripture and leads you to what that book reveals about the heart of God. Along the way, it teaches you how to study in a way that helps you absorb the truths of God, regardless of whether you memorize Scripture. Using this guide will help you develop new ways of reading the Bible that will stay with you for the rest of your life.
59 pages, 8.5 x 11 Comb Bound Book.  $11.00.  Order here.